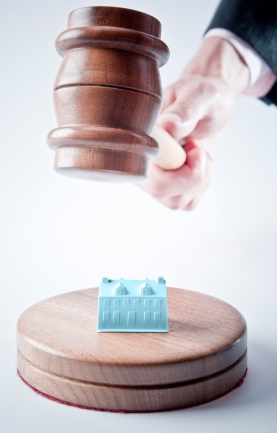 A Real Estate Developer's Worst Nightmare Gets Even Worse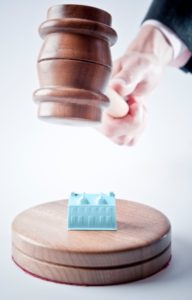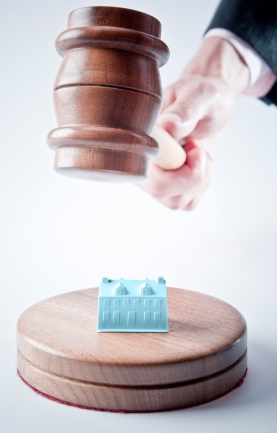 To all those developers rushing off to federal court to sue because state regulations preventing development have "taken" your property without just compensation—NOT SO FAST!
And to all those real estate investors who can't wait to get into real estate development to make the really Big Money—NOT SO FAST!
That first warning was the clear and unequivocal message from the First Circuit Court of Appeals on a Rhode Island inverse condemnation case, issued just days ago. Downing Salt Pond Partners  v. State of Rhode Island and Providence Plantations, No. 10-1484  (1st. Cir. May 23, 2011).
And the second warning may be buried within the pages of the Court's decision.
Developer's Worst Nightmare
The facts are every real estate developer's worse nightmare.
The developer, Downing Salt Pond Partners, acquired real estate in Narragansett for a residential development, and in 1992 received a Coastal Resources Management Council (CRMC) Assent to develop the property for a 79 lot residential subdivision.
After building 26 homes from 1992 through 2007, the Rhode Island Historic Preservation and Heritage Commission determined that artifacts found during construction indicated the property was the site of a Narragansett Indian settlement. The Historic Commission urged CRMC to withdraw the Assent.
While CRMC did not formally invalidate the Assent, it wanted to assess the issues raised by the Historic Commission.
Construction was halted, and Downing alleges the Historic Commission wanted to either prevent further development of the project or require the developer to undertake an archeological data recovery project that Downing asserted would cost it $6 million.
So there the developer sat, with the uncertainty of whether it could ever complete its project, after having purchased the land, gotten its permits, installed infrastructure to support development, and built less than a third of the houses it expected to sell.
By June, 2009 the issue had not been resolved, Downing started development, CRMC issued a cease and desist order, and Downing headed to federal court, claiming its property had been taken without just compensation, and also alleging denials of constitutional due process and equal protection provisions.
The Court Speaks—And Things Get Even Worse For The Developer
The federal District Court found against Downing, saying the developer was required to bring its claims in State court. Downing/Salt Pond Partners, L.P. v. Rhode Island, 698 F. Supp. 2d 278 (D.R.I. 2010)  On May 23, 2011, the First Circuit Court of Appeals affirmed.
In essence, the Court held that the United States Supreme Court's decision in Williamson County Regional Planning Commission v. Hamilton Bank of Johnson City, 473 U.S. 172 (1985), establishing ripeness requirements for such suits in federal court, required that the suit be brought in state court because Rhode Island had an adequate remedy for inverse condemnation claims and the claim must therefore be pursued in State Court.
The First Circuit refused to address the argument that even if the inverse condemnation claim was not ripe for hearing in federal court, the due process and equal protection claims were ripe. And while it did not address that argument substantively, it did suggest it did not find it a compelling argument.
(If you want to read an excellent commentary on the mess the Williamson County case has made for property owners claiming a taking, see the recent posting (May 30, 2011) by attorney Robert H. Thomas about the Downing Salt Pond case on inversecondemnation.com.)
So after four years of uncertainty, the developer still has no resolution, and no compensation, and presumably has to head back to court—this time State court—and perhaps back to the negotiation table.
Lessons Learned
It appears fairly clear that the federal courts continue to be reluctant to entertain land use regulatory takings cases, and your remedy is in State court.
There is a reason real estate developers expect to make Big Money; they take Big Risks, and the developer's return is the compensation for those risks. And sometimes those Big Risks result in Big Losses.
So the next time you see a real estate developer driving a big fancy car, well, you may just want to wish him well!