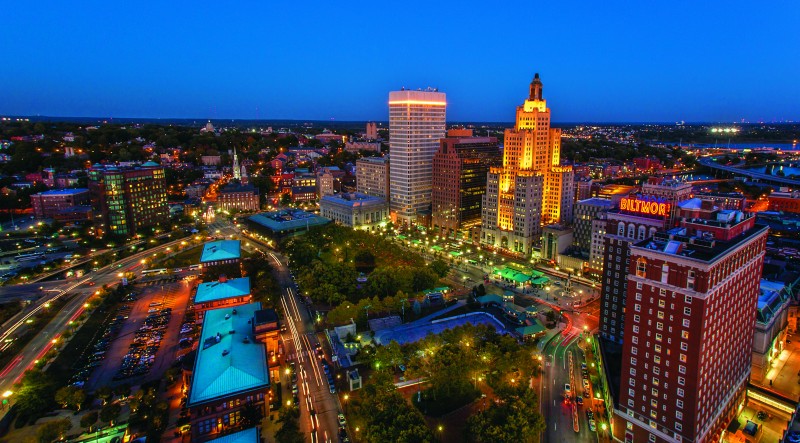 REAL ESTATE LAW
The essence of what we do is real estate. We provide services in all aspects of real estate transactions, including real estate environmental issues and related business law.
While many attorneys who advertise their credentials say in those advertisements they are real estate attorneys, we are often surprised at what many attorneys do not know about real estate transactions and real estate issues.
We have been introduced to ongoing transactions where it has been necessary to advise that the original transaction as proposed to be structured prior to our involvement did not meet applicable legal requirements. In almost all of these instances, it has been possible to restructure the transaction to allow it to move forward successfully.
Purchase and Sale Transactions
We represent clients in the acquisition and sale of real estate. Our representation has included everything from straightforward, uncomplicated purchase and sale agreements to extremely complicated transactions involving multiple parties, numerous contingencies, and difficult financings, as well as the sale and leaseback of multiple properties.
These services have included the following:
conducting pre-acquisition due diligence activities to assess the current legal issues impacting the property
working with environmental engineers and other professions to determine the existence of environmental issues and other conditions affecting the property
advising on the ability to obtain required permits
arranging for the assistance of other professionals, such as surveyors, title insurance companies, engineers, contractors, and appraisers through our proprietary referral network
Development, Construction and Economic Incentives
We have represented clients in numerous real estate development and land use projects, including the permitting, construction, financing, and development of hotels, office buildings, parking facilities, and retail malls. This representation has involved innovative development projects, such as the development and financing of a hotel in the air rights over a parking garage.
This representation often involves the negotiation and drafting of construction contracts, architectural contracts, and related documents, and the handling of disputes that often arise in the construction context.
In this work, we have also represented companies in seeking business and economic development incentives from state and municipal agencies for the relocation and/or development of hundreds of millions of dollars of facilities in Rhode Island.  By way of example, Mr. Boehnert represented a hotel developer in seeking and obtaining state tax credits and tax increment financing benefits involving state sales tax funds to materially assist in the development funding. He also represented a developer of a major office building in Rhode Island in negotiating and documenting a ten-year real property tax stabilization agreement. These efforts have also included representation of out-of-state corporations on the availability of economic development incentives in Rhode Island and in the negotiation of enhanced benefits.
Condominiums and Fractional Ownership
We represent clients in all phases of condominium and fractional ownership transactions. Although we find condominiums everywhere throughout our state, our experience is that all too often we find significant problems with the structure or implementation of many condominiums. Our state condominium statute is extensive, complex, and exacting. Too often we find that condominiums are created and operated at variance with state law.
Problems we have seen have included:
Purchasers buying units in a condominium complex where all the land was not properly declared to the condominium, with the result that the buyers did not own a valid condominium unit
The developer of a condominium project not paying expenses required to be paid by the developer, with the result that unit owners had to make these payments in order to avoid liens being assessed against their units
We represent condominium declarants in the drafting of Condominium Declarations, Public Offering Statements, and Association Bylaws to create an operationally functional condominium project meeting all of the requirements of state law.
We also represent Condominium Associations and Unit Owners in protecting their rights under condominium documents in order to preserve the value of their investment, either because the documents themselves are defective or the developer or some unit owners are not meeting their obligations under the documents and state law.
We also have significant experience in land only condominiums, which are a little understood form of condominium ownership providing a great deal of flexibility to a developer, including flexibility in meeting subdivision and major land development project requirements imposed by municipalities. These projects have included development of a former mill site for residential use with a series of land only condominiums, and establishment of a land-only condominium at a mill site to facility a hotel development.
Leasing
Our firm has extensive experience in leasing, primarily in office and commercial leasing transactions, representing both landlords and tenants. This work has also included specialty restaurant leasing involving several major downtown Providence restaurants, including restaurants located in mixed use developments with adjacent residential uses, addressing considerations such as smoke and odor control issues, noise issues, valet parking issues, and refuse and rodent control issues.
We are also experienced in ground leasing transaction, representing landlords and tenants in difficult ground lease development transactions and leasehold financing transactions.
Financings and Equity Investments
We represent prospective purchasers and property owners in negotiating, structuring and documenting loan transactions with lenders or equity partners for the acquisition of real estate and its construction and development. Our work has involved acquisition financing, construction loans, refinancing, and the structuring of equity investments.
This experience includes:
representing owners and developers in structuring limited partnerships or other entity investments to provide equity capital to help fund a transaction
financings secured by a borrower's leasehold interest in a property, as opposed to the traditional fee simple interest
Land Use Regulation
We have extensive experience in representing property owners in permitting and enforcement proceedings involving zoning compliance, zoning variances, deviations and special exceptions, subdivisions, land plan reviews, and other municipal approvals required for alteration or development of property.
This work has included helping to permit projects ranging from large office buildings to single family residences.
Coastal Property
For additional real estate transactional experience, please see the Coastal Property Law section of this website.