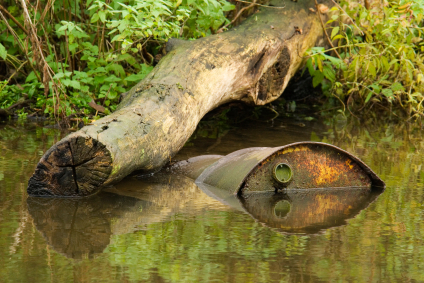 Are Property Owners Liable for an Oil Release on Their Property Even if it Occurred Before They Owned the Property?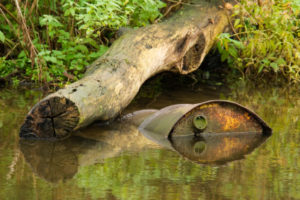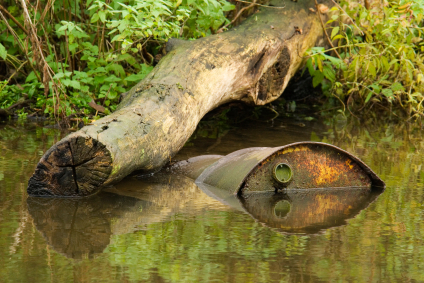 Rhode Island's penchant for strict liability for releases of environmental contaminants appears to be getting even stricter.
A recent Superior Court decision just held that a property owner who owned property contaminated prior to its ownership was liable for remediation under the Oil Pollution Control Act, R.I. Gen. Laws 46-12.5-1 et seq. (the  "Act"), since continued leaching of oil beneath the surface constituted a discharge under the Act. Power Test Realty Company Limited Partnership v. Sullivan, 2011 R.I. Super. LEXIS 118.
The Act defines "discharge" as "any spilling, leaking, pumping, pouring, emitting, emptying, releasing, injecting, escaping, leaching, dumping or disposing into the environment". R.I. Gen. Laws 46-12.5-1(i). All those words seem pretty active, like you have to do something, except that pesky work "leaching". That was the word relied on by the Department of Environmental Management (DEM) hearing officer in finding the property owner liable for the clean-up, not to mention a hefty $50,000 penalty.
The hearing officer's decision was upheld by the Superior Court.
But did the General Assembly, in passing the Act, and using all those active-sounding words, like spilling, pumping, pouring, emptying, etc., really mean by including the word "leaching" to turn the Act into a strict liability statute? Under that reading, a property owner is liable for remediation simply by virtue of owning property contaminated by someone else before they owned it.
Of course, we have one of those strict liability statutes in Rhode Island, the Industrial Property Remediation and Reuse Act, R.I. Gen. Laws 23-19.14-1 et seq., which applies strict liability to property contamination, meaning that if you purchase property later found to have been contaminated before your period of ownership, you nevertheless are still obligated to clean it up, with few and narrow exceptions, by virtue of your status as the property owner.
That statute, however, excludes petroleum, based as it is on the federal Comprehensive Environmental Response, Compensation and Liability Act, 42 U.S.C. 9601 et seq., which also has a petroleum exclusion.
Even the Oil Pollution Control Regulations, written by DEM, do not sound like they are targeting passive activity. Oil Pollution Control Regulation Rule 6(a) provides that "[n]o person shall place oil or pollutants into the waters or land of the State or in a location where they are likely to enter the waters of the State…".
Conventional wisdom, I believe, was that oil contamination under the Oil Pollution Control Act did not carry with it the same strict liability as would be found under the Industrial Property Remediation and Reuse Act for non-petroleum contaminants.
As of this writing, the order has not issued in this case, so the appeal period has not begun to run and we do not know if this decision is going to be appealed.
But what we do know is that there is enough potential environmental risk in the ownership of real estate that you can't afford to be too careful in doing due diligence before you buy property.
If you haven't done so already, you may want to check out the two White Papers available on this website. One focuses on environmental due diligence in Rhode Island and the other addresses a comprehensive checklist for environmental and real estate issues in a real estate purchase transaction.
And let's keep an eye on whether or not this particular decision is going to be appealed to the Rhode Island Supreme Court.