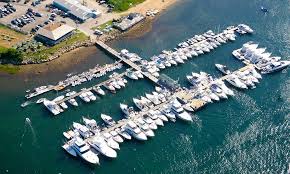 Is Quasi-Judicial Immunity Really Quasi-Immunity?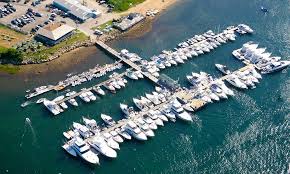 That in effect was one of the questions facing the Rhode Island Supreme Court in its recent Champlin's Marina decision. Does a quasi-judicial hearing officer receive only a limited scope of judicial immunity? See Champlin's Realty Assocates v. Michael Tikoian et al.(PDF)
CRMC's Argument
The issue was first raised by the Coastal Resources Management Council in opposing an evidentiary hearing by the trial court to probe alleged procedural irregularities in the CRMC's tie vote effectively denying a permit to expand Champlin's Block Island marina.
CRMC argued that allowing such an inquiry would inevitably expose the Council members to questioning about their mental processes and decision-making, that such inquiries are barred of judges under judicial immunity and should be barred of administrative hearing officers under quasi-judicial immunity.
Protecting Hearing Officers
From my perspective in following the case, that was one of the most interesting issues raised.  Were these Council members, and others serving in quasi-judicial capacities, such as zoning board officials and members of administrative tribunals, often lawmen serving in part-time capacities, going to be protected like judges from being hauled into court and questioned about "what in the dickens were you thinking" when you voted for this or that.  And if they are not going to be protected, how are you going to get anyone to volunteer for those positions.
At the time CRMC raised the immunity argument, Rhode Island had recognized quasi-judicial immunity for administrative hearing officers only in the context of immunity from lawsuit, and not in the context of immunity in a judicial fact-finding.  Nevertheless, the trial judge clearly indicated she was aware of the potential problem and would ensure that boundaries would not be crossed.
The Supreme Court first found that the Administrative Procedures Act, R.I. Gen. Laws 42-35-15(f), provided the right to an evidentiary court hearing to explore alleged procedural irregularities.  But the Court was insistent that in any such hearing, inquiring into the mental process or decision-making of administrative hearing officers was out of bounds, for the first time formally recognizing the protections of quasi-judicial immunity in such evidentiary hearings in Rhode Island.
The Court found that the trial judge allowed questioning of the chairman of the CRMC and the chairman of the hearing subcommittee which in several instances delved into mental processes and decision-making and was therefore impermissible.
In fact, the trial judge's finding of bias against one Council member was reversed by the Supreme Court because it found that support for the finding of bias was rooted in questioning of the Council member that impermissibly intruded into quasi-judicial immunity.
So all in all, quasi-judicial immunity had a very good day in the Champlin's decision.