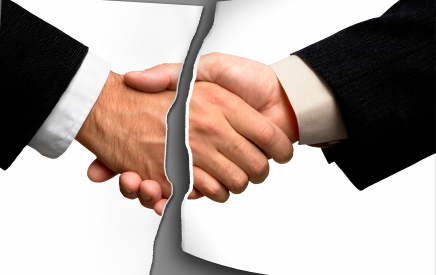 Memo to Real Estate Dealmakers: You Had Better Lawyer-Up From the Get Go!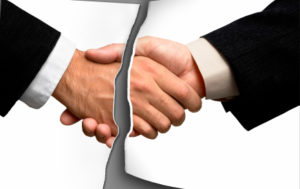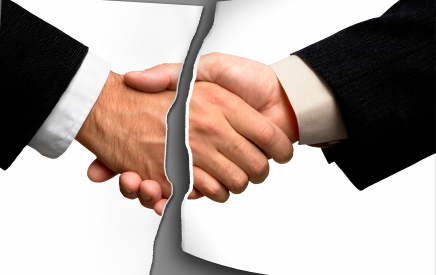 That's the lesson I take away from a recent, and stunning, U.S. Ninth Circuit Court of Appeals decision that found a legally binding and enforceable contract for a highly complex multi-million dollar real estate transaction arose from a one page, nine paragraph, 205 word document labeled a "Final Proposal" and apparently crafted, if that is the word, by the business principals themselves. See First National Mortgage Company v. Federal Realty Investment Trust, 631 F.3d 1058 (9th Cir. 2011).
The Transaction
The transaction this "contract" was designed to document was a sophisticated ground lease transaction, which are decidedly not simple transactions, providing for rental payments of more than a million dollars a year, and containing a "put" and "call" provision regarding the ultimate purchase of the real estate, which was intended to be developed as part of the largest mixed use development project in San Jose, California.
You know, the kind of a transaction you document on a napkin in a cocktail lounge, take a picture of with your Iphone and send to the other side for signing.
The Final Proposal
Now that you know the parameters of the deal, take a peek at this "Final Proposal" to see if you think sophisticated and experienced real estate professionals could reasonably have intended this one page document to be a binding and enforceable agreement in a multi-million dollar real estate transaction. Final Proposal.
You will note that in addition to being labeled a "Final Proposal", it provides that one party is to "prepare a legal agreement" for the other party to "review to finalize the agreement" and it further provides that "the above terms are hereby accepted by the parties subject only to approval of the terms and conditions of a formal agreement" . (Emphasis supplied.)
And there was an essential term not expressly set forth—the length of the lease term.
The Evidence
In fairness to the appellate court, this matter was tried to a jury, which heard evidence from the plaintiff seeking to enforce the "contract" that the President of the defendant real estate developer said  he wanted to be sure "there was no way either party…could change any of the major points in the agreement".
A representative of plaintiff, who was asserting the one pager was a binding contract, also testified that the "legalese and the minor points" would be taken care of in the formal agreement".  I am not making that up—see paragraph 11 of the decision!
There was also evidence that a provision in a prior draft stating the agreement was non-binding was removed from the Final Proposal.
And there was evidence that the parties intended the term of the lease to be ten years.
The trial judge concluded there was enough conflicting evidence to let the matter go to the jury.
The Decision
The end result was that based on the binding contractual terms of that one page document, the defendant was required to pay $15.9 million in damages.
Now, while it is true that the Ninth Circuit does not govern Rhode Island or the New England states, this case is nevertheless a wake-up call that juries, and even courts, might not always decide a real estate transactional dispute the same way experienced real estate professionals might assume or envision.
Lessons to be Learned
         Business people, and/or their brokers, should not be negotiating letters of intent or preliminary agreements without getting lawyers involved
         Never assume that because you say something is subject to a further agreement, it is non-binding
         If you intend a document to be non-binding, say so clearly and emphatically
         If some portions of the letter of intent are to be binding, such as confidentiality provisions, make that clear while stating expressly that the document is otherwise non-binding unless and until execution and delivery of a formal agreement
         Be very careful of letters you or your brokers may exchange with the other side, to avoid the allegation that an exchange of correspondence constitutes a contract
         Ask your lawyer for standard language to include in correspondence discussing potential deals to the effect that the letter is for discussion purposes only, no offer is being made or accepted, and no contractual obligations arise unless and until mutual execution and delivery of a formal agreement
         If correspondence or discussion from the other side are framed in terms of an "agreement" or a "mutual understanding", discuss with your attorney (sooner rather than later)
Oh, and you may want to try to stay out of the jurisdiction of the Ninth Circuit!